The classic-style Hotel Regina is located in the heart of Druskininkai. Right next to the hotel is the Vilnius pedestrian alley, Druskininkai Aqua Park, health resort, cable car. The hotel's rooms are extremely bright, with large windows that let in pleasant sunlight. The interior exudes special elegance and coziness. The rooms are equipped with work desk, comfortable bed, TV, tea maker, refrigerator, bathtub in each room.
Price from: 20 € per person.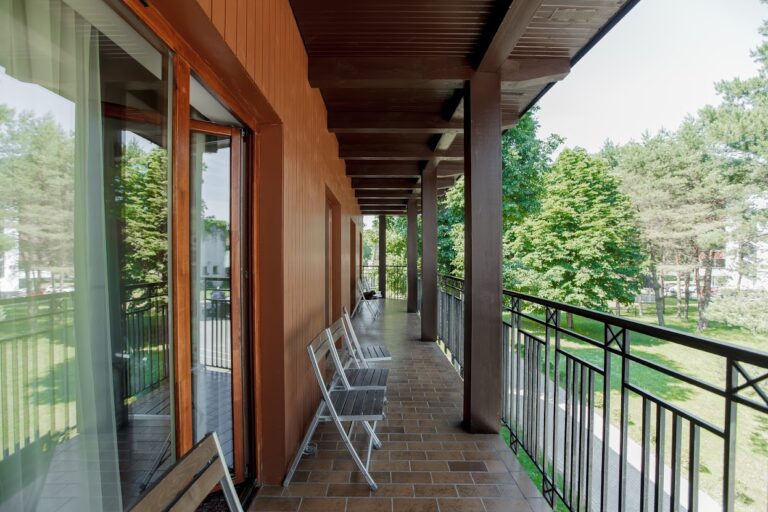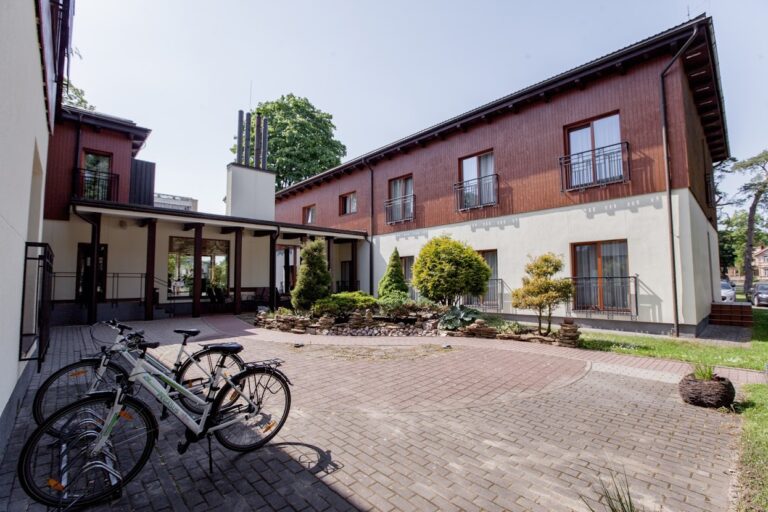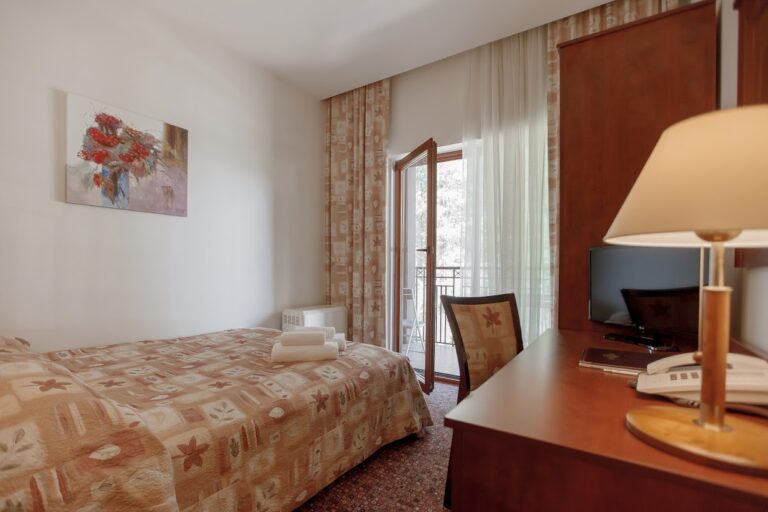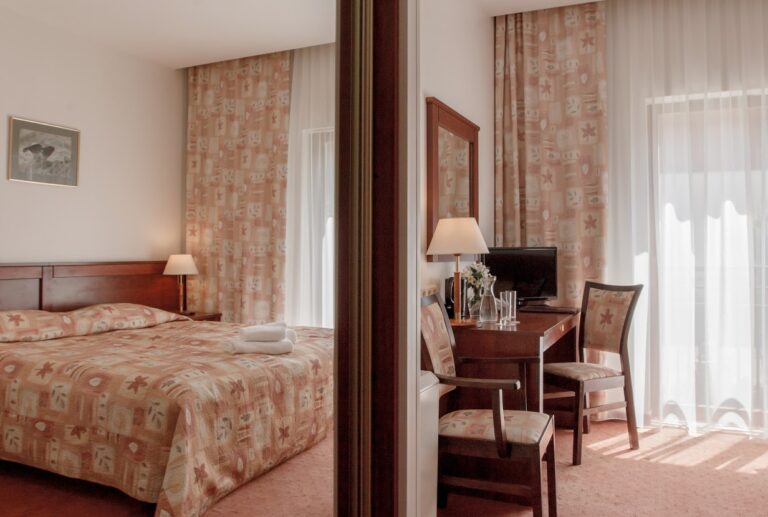 The conference hall of the Hotel "Regina" is perfect for organizing various trainings, seminars and business meetings. The area of the hall is 80 m2. Every room in the hotel offers guests work desk, Wi-Fi.
The spacious restaurant-bar also offers catering services: coffee breaks, lunch, dinner, buffets and banquets.
We can offer a special program "Back Vacation" for everyone who works in an office. By choosing this program you will be able to enjoy special exercises, you will be selected for individual massages, you will be able to go on a healthy and meaningful hike around the resort. Everything so that you can regain your health so that you can continue climbing the everst of your career.